History of Grancare Nursing Center
Grancare Nursing Center opened its doors on December 13, 1964, as Grancare Nursing Hospital. Don Idzik, the founder of Grancare, had a vision to create a home for our Elders that would serve as an extension of the hospitals that cared for them. Grancare Nursing Hospital was a 75-bed facility considered state of the art for its time. Grancare was owned and operated by the Idzik family until 1994 when it was taken over by Donna and Donald Zunker. Since then Grancare Gardens Assisted Living has been added along with a Rehabilitation Home.
Donna's Story:
"My name is Donna Zunker, and my story begins in 1969. I had just graduated from high school. My own grandmother had recently been admitted to a nursing home, and those experiences inspired me to begin working at the facility where my Grandmother lived, while I pursued a degree in Social Work. I knew the care of the elderly could and should be different.
Following graduation, I took a position as a Social Worker in a nursing home. I continued to pursue further education and earned a Nursing Home Administrator's license. I have served the elderly in many capacities, such as Director of Social Services, Admissions Director, Marketing Director, Assistant Administrator, and Administrator. Throughout all these years and various positions, the institutional setting in which we were caring for our frail elderly did not seem right to me, I knew something had to change.
In January of 1994, while I was working as the Administrator at Grancare, my dream of owning a nursing home became a reality. Along with my husband Donald, we became the new owners of Grancare. Grancare continued to achieve  high acclaim from regulatory agencies and the community alike, but I felt that Grancare was still missing a crucial element. In the fall of 1997, we began to experiment with a concept called the Eden Alternative. From the start, it was clear that the institutional model of caring for the elderly was broken, and changing the culture of the nursing home needed to begin.
By adopting the Eden Alternative philosophy, we view aging as a time of continued growth and development of the human being. We recognize that Elders are a vital part of our community; they are here to teach us. The environment in which they live should be infused with opportunities to continue to make decisions about how they will spend their days. The institutional model gives way to the creation of a human habitat as we build an Elder-centered community."
Our Mission
It is our promise to create a home where the Elders continue to make decisions on how they will spend their days. We strive to help each Elder experience the simple pleasures of life. We will exceed the expectations of those who come to entrust in us by providing that little extra which makes the difference between ordinary and extraordinary.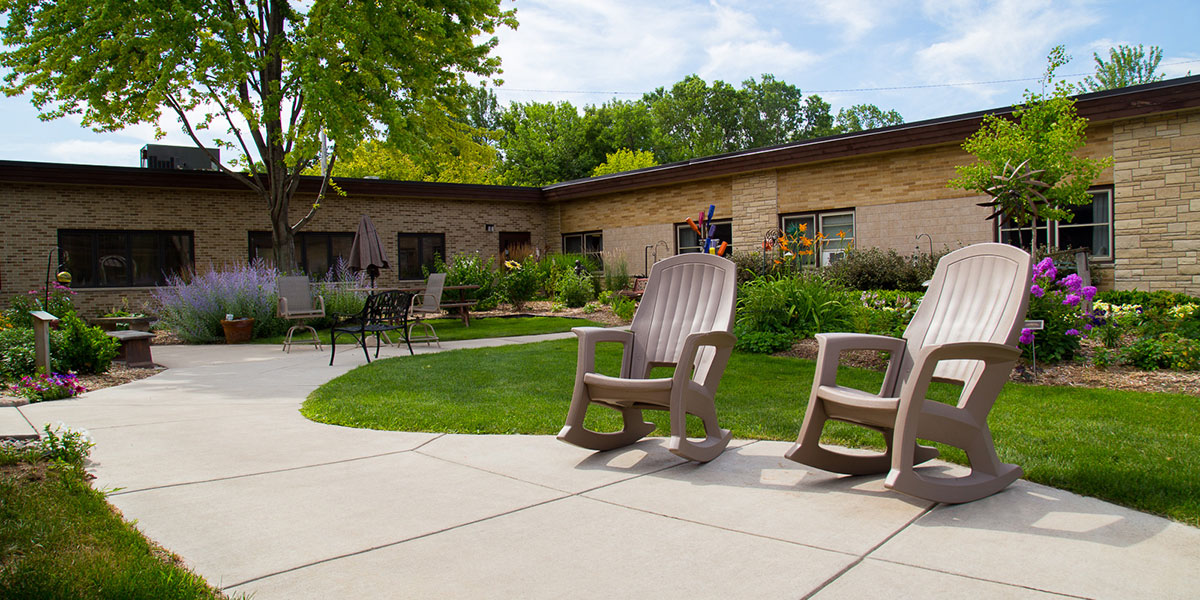 See What Makes Grancare Different:
At Grancare, we believe words define our world, therefore, we use language that speaks to our Elders with respect and dignity. See how it compares to common institutional language. We also employ a philosophy of care that gives our Elders more independence and autonomy. We believe in keeping our Elders connected to the communities they live in.
| Institutional Language | Our Language |
| --- | --- |
| Resident | Neighbor |
| Room | Home |
| Wanderer | Explorer |
| Feed Someone | Dining Companion |
| Admitted | Moving In |
| Aging | Elderhood |
| Staff | Care Partners |
Grancare was one of the first homes in WI to establish consistent assignments. Today it is considered a best practice.
Consistent assignments keep the same caregivers caring for the same neighbors; establishing a strong relationship.
Neighbors wake according to their own biological clock and retire for the night according to their wishes.
Much of the meal preparation is done in the dining room areas, allowing our neighbors to experience the aromas of the food as it's cooking.
Much of the bathing is done in the spa rather than showers.
Three neighborhoods make up the nursing home.  Each neighborhood has a team made up of nursing, dietary, activity and housekeeping staff that work together for the good of the neighborhood.
Two cats and several birds live in our Home, which brings companionship to the neighbors and staff.
A partnership with a local elementary school creates intergenerational relationships.